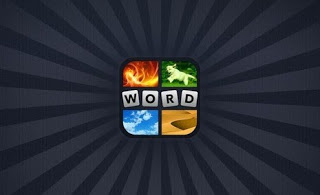 4 Pics 1 Words is available for
iPhone, iPads
and
Android
devices which is very addictive and on the top of free charts now. Today I discovered this new way to solve any puzzle in case I am stuck on it for a long time.
Here are 8 simple steps you can follow to solve every 4 Pics 1 Word question easily!
(
Click on images to see the enlarged versions
)
Click on one of the images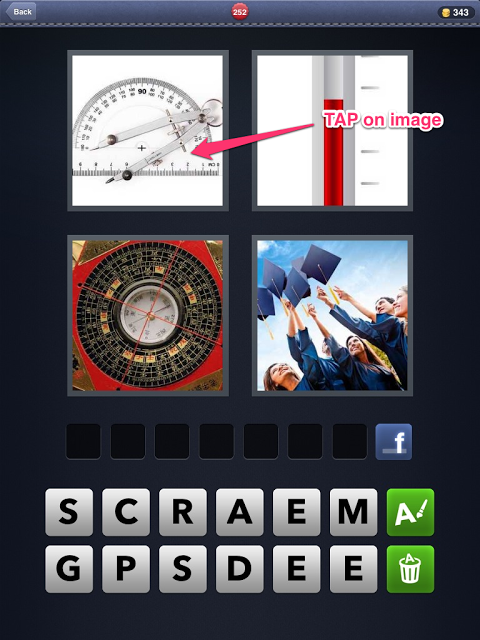 STEP 2
Check the name of photographer and the site from which the image was purchased
In this case its "Constantinos" and "Fotolia.com"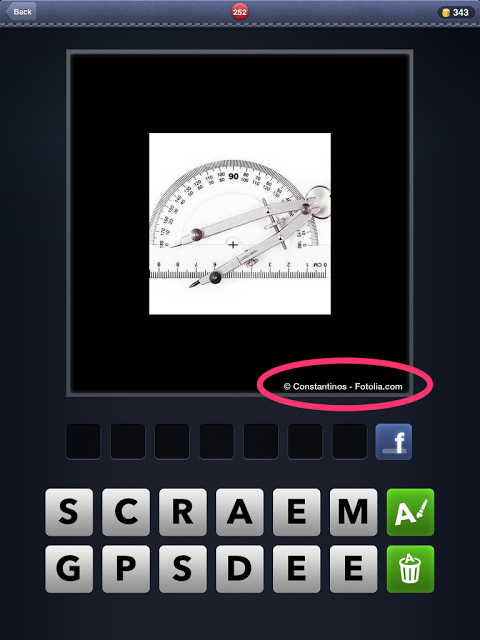 STEP 3
Perform a google search. Here I have done with keywords "constantinos fotolia" and the second link is exactly what I was looking for. Click it.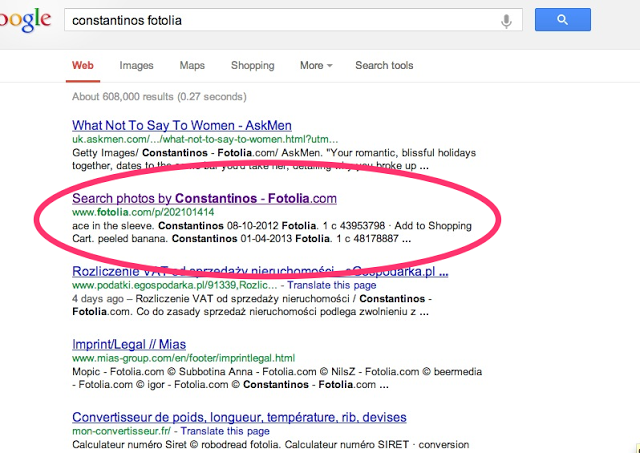 Locate the image you are looking for. Sometimes if you are lucky you can find on first page of search results, otherwise you will have to go to other pages by clicking "next" button at the bottom.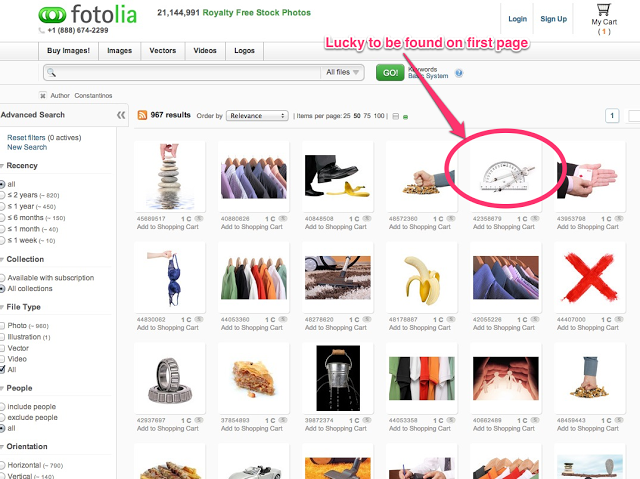 Click on the image after finding it, then on the image page, click on the "Information" tab on the right.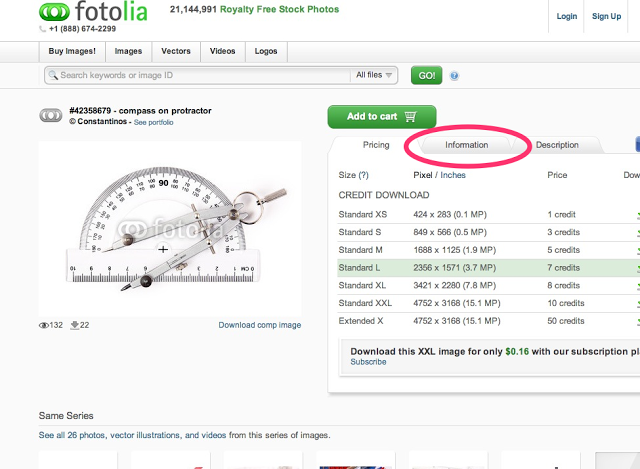 Now all the keywords for this image are displayed. To be sure that you don't miss out, click on "See all keywords" button.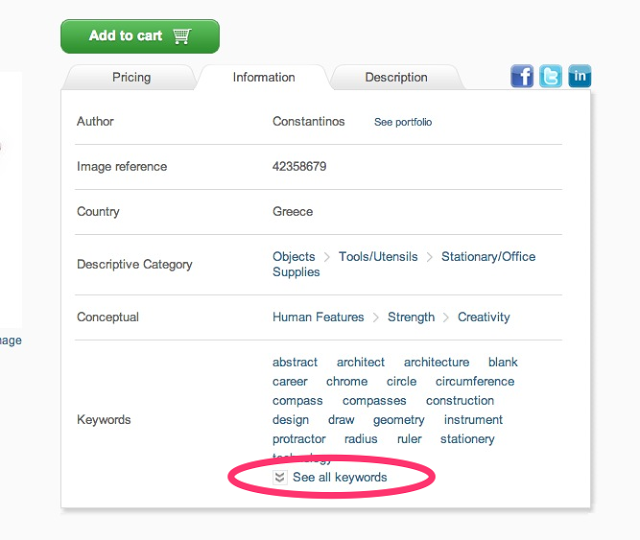 Now my answer needs 7 letters. So I will go through all the seven letter words from the keyword list and see which one fits my available list of characters. Within few seconds I see that the word "degree" is what I need :)