Wednesday, February 07, 2007
Well i have got some tweaks for Windows XP...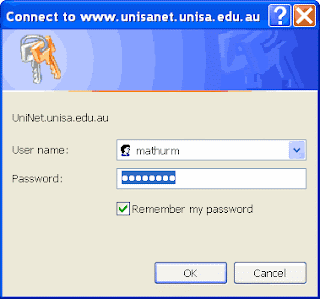 1)
Don't want to logon as a guest when accessing from the network problem


You have done with all your settings for LAN with windows xp. (ie set ip, create users, shared folders etc) now when you try to access the system either by going to start>run and then typing //(ip address) or by going to windows network select the workgroup and then click on the computer icon. now all it does is pop up a dialog and says Login but shows only the username as GUEST and you are unable to change it. Most of the time we disable the guest account and if you have done it then you cant login unless you enable it again.
Here's the solution
1. Go to Start>Run>type gpedit.msc
2. Under Local computer Policy>computer config>windows settings>security settings>Local Policies>Security Options
3. Then search for
Netw
ork Access : Sharing and security model for local accounts.
4. Double click and
Change it to Classic


Now try to access the system from the network.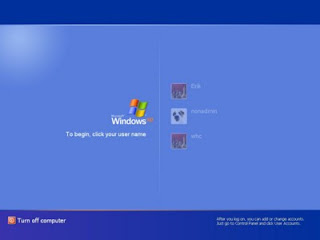 2)
Don't want to display user account on the welcome screen.


You don't want to show certain user accounts on the welcome screen for security reasons.
Here's the solution
1. Go to Start>Run>type regedit
2. go to HKEY_LOCAL_MACHINE\ SOFTWARE\ Microsoft\ WindowsNT\ CurrentVersion\ Winlogon\ SpecialAccounts\ UserList
3. Right click add a new DWORD and set the name to your username (eg.Administrator, John etc) and by default the value will be 0 (zero). leave it to that.
(updated - After hiding the user from welcome screen. If you need to log in as that user. Just press CTRL+ALT+DEL(2 times) and a login dialog appears and there enter your username and password - thanks to ATUL for his comment that made me update this)