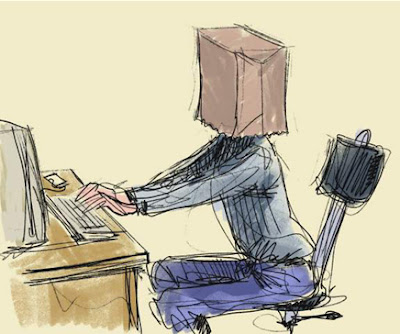 How to track the original location of an email or anonymous person on the internet?
Have u ever wanted to find out an anonymous emailer?


Or wanted to find out the real person behind a fake e-mail id?
http://shivampatel.net/trace is the answer. All you need is to register there with your email id and you will get yourself a unique link.


You have to make the person you need to find to click that link, usually by emailing it with a crazy message body that makes them curious.
Examples can be.. Mr.
I have created a new fake orkut profile for you.. click here to see it.

Then send that message.. with hyperlink as the original link with message as orkut profile.

Otherwise.. send it as if you are cyber crime organisation and send that he has been tracked on someones request and if you want to find solution click here... hehe



Here is a sample of details you get when that person clicks on that link. I think this is the maximum information you can ever get...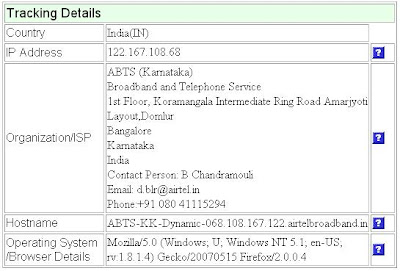 Moreover when the person clicks on that link. you can actually point to someone's orkut profile or google homepage or any other web page, and the person will think it really points to that location and will never come to know that he has been tracked.
Updated(Information was given to me by my friend Prajish) visit his blog
http://prajish.blogspot.com