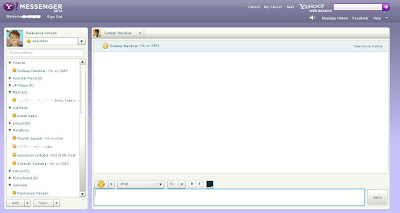 Finally here comes a web based fast flash yahoo messenger. Although we already have sites like www.ebuddy.com and www.meebo.com for online yahoo messenger, this one is provided by the creator yahoo itself, and its developed in Adobe Flash and really fast,
no annoying popups
for each window,
safe and secure
as it is provided by yahoo itself.
to try it out now visit
http://webmessenger.yahoo.com/
I feel this is best online yahoo messenger I have used so far.