Tuesday, January 29, 2008
Here is a site which recently got digged for discovering backups of popular websites back in 1996 from the
Internet Archive
They have page archives from websites of
Mc Donalds
Pepsi
New york times
Coca Cola
Nick
Lego
Everything dated 1996.
This is a truly awesome find and its both surprising and funny to look at the website designs at that time.
Read more to get the link.

Here is the link to the main site

Find Direct Links to Old websites with Screenshots Below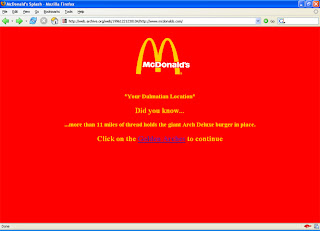 Mc Donalds Entry Page in 1996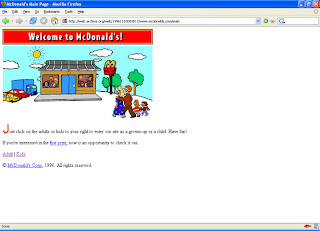 Mc Donalds Main Page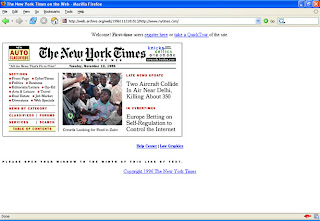 New York Times site in 1996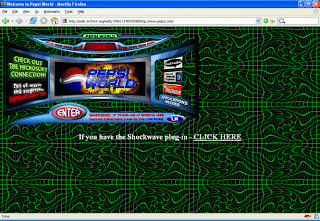 Pepsi Website in 1996 - Must visit this !!