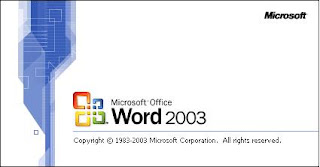 Well here are some cool tricks you can try out with winword. Thanks to Ashrit for these tricks.
All of them have been tried with Word 2003 and XP.
=rand() is gonna print what?
Open a blank new MS Word file and type "=rand(100,1)" and press enter.... and boom !!!! see what happens... change the number and play with it..
cool way to create tables with perfectly resized columns for your needs
Many times we need to create tables with custom sized columns and we need to drag it resize them. here is an easy alternative
type "+--------------+--------+----------------+-----+" and press enter. Now you will be presented with columns of the same size as the "-" within the "+"