Wednesday, March 28, 2007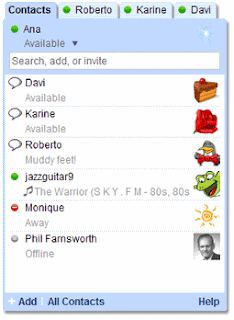 Google has released a new gadget a really cool one. Google talk FLASH gadget !!!
With a
single line of code
you can now have GTalk on your blog or webpage. Reviews have been running around the web and some people say its better than the desktop one !!!
Click here
to get one.
Check out the gadget on my blog !!