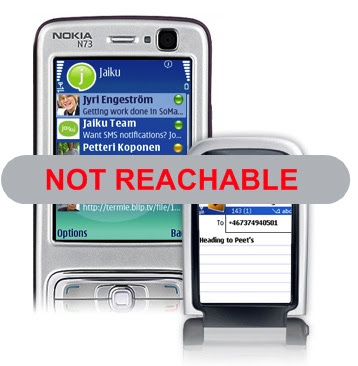 Here is a pretty easy simple trick to avoid callers to your mobile phone at the same time, not let them know you have switched off your mobile.
Instead of switching off your mobile when you don't want to attend the call (Read more...)
just remove the battery and SIM (Optional) without switching off your mobile phone. Though its such a simple trick, It comes handy when you want to avoid but not let the caller know it



Updated :-

Some networks like VODAFONE already give not reachable message even after properly switching off.